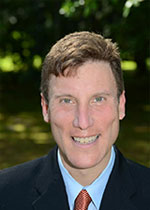 Thursday, September 19
8:15 a.m. – 9:15 a.m.
The Leadership Pipeline: Growing the Next Generation of Perioperative Managers
Bruce Tulgan
Best Selling Author, It's Okay to be the Boss
Founder & CEO, RainmakerThinking, Inc.
After this session you'll be able to:
Explain how the norms and values of the workforce are changing.
Understand ways to assess and address the human capital management issues presented by generational shift.
Implement tactics for improving recruiting, selection, training, retention, and development for new leaders.
Identify and teach the fundamentals of supervisory, management, and leadership responsibilities.
Why this is important:
As the most experienced managers and directors retire and are replaced by today's middle managers, there is an increasing demand for new young leaders to step up and fill the ranks.
Every new leader at any level must go through a process of assuming authority, establishing communication with direct-reports, and managing workflow. This is a challenging process for leaders of any age and experience level, and especially for those who are younger and less experienced.
With a specific focus on the healthcare industry, Bruce Tulgan will explain how to face the generational challenges of a changing workforce and what is needed for recruiting and developing new leaders. He will share the best ways to support and guide these managers in their roles and how to teach them the best practices of management and leadership communication.
Become more confident in establishing a culture in which emerging perioperative leaders can thrive.