Speaker Resource Center
Welcome to the OR Manager Conference Speaker Resource Center! We are thrilled that you will be speaking at our conference. This Center is designed to help you prepare for an exciting week of presenting, learning, and sharing ideas. It covers general information associated with being a speaker at the conference. Please download the Speaker Information Packet, which has more in-depth details regarding your session, tips for developing your presentation, a handy checklist, and information for arriving on site.
We are looking forward to seeing you this fall!
Fondly,
Kristy Keller
Brand Director
OR Manager
kkeller@accessintel.com
301-354-1779
Taylor McCarthy
Show Manager
OR Manager Conference
tmccarthy@accessintel.com
301-354-1751
Jane Kuhn, MSN, RN, CNOR, NEA-BC
Education Coordinator
OR Manager Conference
jkuhn@accessintel.com
424-287-2646
---
Download Your Speaker Resources
---
Important Dates and Deadlines
| | |
| --- | --- |
| Photo and Bio Due | January 16, 2019 |
| Speaker Agreement Due | January 16, 2019 |
| Speaker Release Form Due | February 27, 2019 |
| Instructor Information Form Due | February 27, 2019 |
| Reprint Permission Form Due | February 27, 2019 |
| Update your Profile | February 27, 2019 |
| AV Needs Due | June 7, 2019 |
| Presentation Due for Review | July 19, 2019 |
| Final Presentation Due | August 7, 2019 |
| Deadline to Make Hotel Resevation | August 16, 2019 |
Speaker Tasks
Update your Profile and Bio
All speakers are required to submit a headshot and bio to be used to promote their session and the conference. Your information will also print on your badge, and your session moderator will use your bio to introduce you at the start of the session. Please fill this section out completely and accurately!
Mandatory Speaker Release Form
Please download and sign the speaker release form as part of your participation. Breakout sessions will be audio recorded and posted with PDF versions of the presentations as part of the OR Manager e-Learning platform, CEU.ORManager.com. This site is password protected and not open to the public. If you have any questions or concerns, please contact Taylor McCarthy.
Mandatory Instructor Information Form
In compliance with our CE provider status through the California Board of Registered Nursing (provider #15831), we must have an Instructor Information Form on file for you each year that you speak. Please fill this out as soon as possible and return it to Taylor McCarthy.
Reprint Permission Form
Please fill out the Reprint Permission Form if you intend to use material from another author in your session. If you do not plan to use other work within your presentation, you do not need to complete this form. Please direct any questions to Taylor McCarthy.
Presentation Slides
Download the official OR Manager Conference PowerPoint Template for your presentation.
OR Manager Conference will be distributing presentation slides to attendees on the Confernece mobile app.
Additional information on how to submit your presentation will be coming soon.
Accommodations & Travel
OR Manager Conference provides a 2-night hotel stay at the Hilton New Orleans Riverside Hotel. Please make your reservation online using this link: https://book.passkey.com/go/200ac0a2. The deadline to book your room is August 16, 2019. You will need to apply an active credit card to the reservation in order for it to process. You may extend your stay, but will be asked to provide a credit card upon check-in for the additional room night(s).
Things to Know
OR Manager Conference Audience
The OR Manager Conference Audience includes perioperative leaders, including OR managers, directors, business managers and others involved in running the surgical suite. Because the PACU Manager Summit is co-located with the OR Manager Conference, attendees of both events will be able to upgrade their registration package to gain access to all sessions. As such, your audience may also include PACU Managers, Charge Nurses (recovery), ASC Administrators, PACU Directors, as well as Nurse Anesthetists.
Hot buttons for attendees include communication, leadership, staffing, patient care, sterile processing, quality improvement, business management, technology, new programs, and ambulatory surgery center-specific topics.
The audience's main concerns are getting advice and learning take-home tools that they can bring back to their OR to increase performance and success, in addition to hearing about lessons learned from peers and how to incorporate developing techniques with their resources.
Registration
All speakers receive complimentary conference registration to attend the OR Manager Conference sessions Wednesday thru Thursday. You are automatically registered upon confirmation of your speaking slot and will receive an email confirmation for your registration separate from this document. If you would like to upgrade your registration to attend the PACU Manager Summit, please contact Pepper Coe at pcoe@accessintel.com or 301-354-1798.
Staging and AV
All of the session rooms will be set in classroom style and equipped with one of each of the following items: laptop computer; one podium, podium microphone; wired lavaliere microphone, LCD projector/screen; wireless laser/mouse; flip chart. Wireless internet and sound will also be available for playing videos. If you are embedding video files or pulling from YouTube, we need the original video file separately from the presentation. If you have any other special AV requests, please email Taylor McCarthy at tmccarthy@accessintel.com by June 7, 2019.
Co-Marketing Toolkit
Below are additional materials for you to use to invite colleagues and promote your participation at OR Manager Conference.
Discounts for Speaker Friends + Colleagues
As a speaker at the OR Manger Conference, we are happy to offer your friends and colleagues a special 15% discount off conference pass rates. Just have them use the VIP Code: SPKVIP when registering online at www.ormanagerconference.com.
*Discount valid for new registrations only and cannot be combined with any other discount offer.
Promote your Session to your Network


LinkedIn
Come hear me speak at the 2019 OR Manager Conference at the Ernest N. Morial Convention Center in New Orleans on September 18-20. I'll be speaking on _________ alongside some of our most distinguished peers in the perioperative industry.
Earn CEs and AEUs by attending sessions like mine, in the Exhibit Hall through poster and exhibitor presentations, and through keynote speaker sessions.
Use the code: SPKVIP for 15% off the Early Bird Registration cost!
I'm very excited to be joining the OR Manager Conference and looking forward to seeing all of you there!

Twitter
Hear me speak @ORManagerCon on 9/19! Earn CEs & AEUs at the Ernest N. Morial Conventino Center in New Orleans! Get 15% off using my VIP code: SPKVIP.
I'm speaking @ORManagerCon! Learn more: www.ormanagerconference.com
Join me this September at #ORMC19 to hear my session ____________!
I'll be speaking @ORManagerCon on September 18th in the ASC track!
Heading to New Orleans September 18th for #ORMC19 as a speaker! I'll be discussing #patientsafety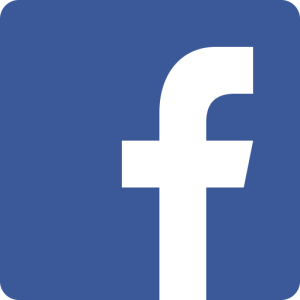 Facebook
Very excited to be speaking at the annual OR Manager Conference on September 18-20 at the Ernest N. Morial Convention Center in New Orleans! This is an excellent opportunity to earn your CEs and AEUs while having a ton of fun onsite—not to mention, it's in New Orleans!
If you've never heard of the OR Manager Conference I recommend looking into it on their website: www.ormanagerconference.com. If you want to join me, feel free to use my speaker "peers and colleagues" discount code for 15% off the Early Bird Registration price: SPKVIP